A timeless gift to be treasured for a lifetime!
 Hand-drawn illustrations by animation character design artist Stella Kearns. 
My hand-drawn personalised illustrations are such a precious, unique gift for children of all ages. These fun little character designs make a wonderful addition to any nursery wall or child's bedroom.
  Personalised illustrations – A timeless gift for every occasion.  
Quality is key to everything I create. Each piece starts out as a hand-drawn illustration and is then re-produced on high-quality paper. The framed option is of a professional quality and will remain in great condition for years to come.
Each piece of artwork can be personalised with details including the child's name, date of birth or a favourite quote. Check out the samples in the shop.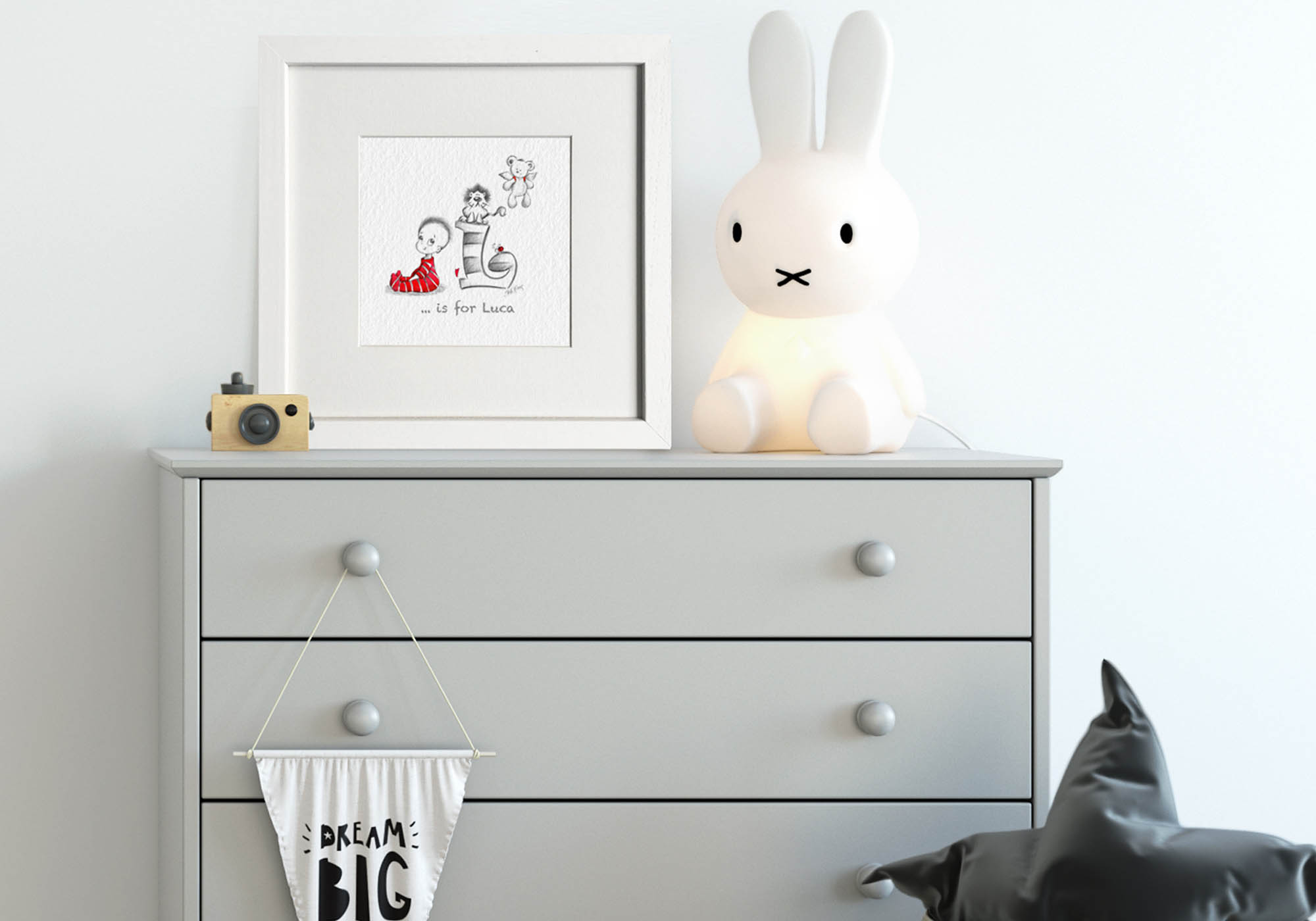 Made with love in Ireland ❤
Hello. Thanks for visiting our online store. We specialise in gifts for babies, little kids and big kids who are young at heart.
All of our designs are customisable because every single one is created by hand, right here in Co. Wicklow, Ireland. 
Take a look around our shop. If the name you're looking for it not there, get in touch, we can help you to create something that is unique and will be treasured for years to come. 
Kind Words From Past Customers
Stella's drawings are gorgeous. Beautifully drawn, they capture the playfulness and whimsy of childhood. We love our son's drawing and will treasure it always!
How adorable is this? On its way to my niece in Spain soon. Many Thanks to Stella Kearns, specializing in the big, bad world of extreme cuteness! Thanks Stella, I just love  the drawing of Kaitlyn
Stella, your drawings are amazing! My family were so thrilled to get such original drawings of their children's names. Lucia,  Oscar and  Mia. Keep up the good work and I will be in touch to commission more!'