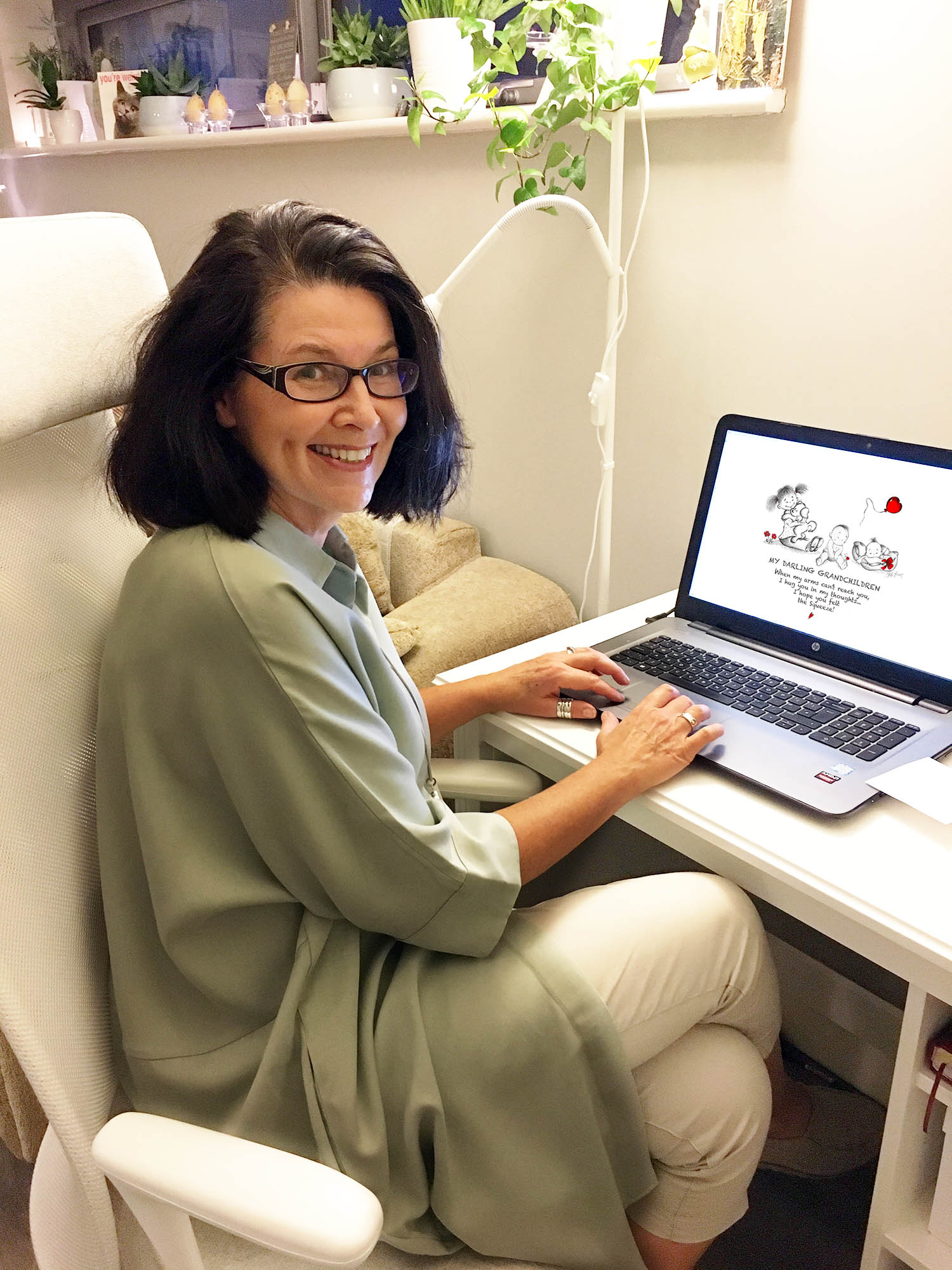 Made with Love in Ireland
Welcome to Littlestar illustrations, we create customised illustrations and artwork for all occasions. When you're shopping for a gift for the child of a dear friend or relative, you want something special. Maybe something that reflects their budding personality, or marks a special moment you shared. You're looking for something that is personal and meaningful that will be treasured for years to come.
Hello, I'm Stella, the original 'Little Star' and the illustrator behind all the items you see in the shop. I've been creating these cute little characters since 2016. As a character design artist I'm all about the little details that help the character to emerge in a finished illustration.
Earlier in my career I worked in animation for some of Irelands well known studios – Brown Bag Films, Emerald city Productions, Sullivan Bluth, Murakami – Wolf Productions and Caboom  Limited to name a few.
My own kids (not so little now) were the original inspiration of a lot my early work on these drawings,  after working on an education reading project 'The Pops Family' and working as an art teacher, facilitating art classes and summer camps for children.  I was reminded of how wonderfully unique little kids can be. That's why I created Little Star Illustrations, I hope my illustrations uplift and bring joy to all my customers who can give gifts to their loved ones that are truly special.
In the shop, you'll see that I offer customisations and personalised orders. If there's something you need, but you can't find it in the shop, please get in touch. 
 About the process
Hand-drawn personalised nursery name illustrations by Wicklow artist Stella Kearns Founder of Little Star Illustrations,
Stella moved from animation into the area of freelance illustration to allow her the flexibility of being a full-time mum and a working artist. The skills she built up in animation led naturally into the world of children's illustration.
She has collaborated with many authors in developing illustrations for children's books and children's education. Stella also works as an Art teacher, facilitating art classes for children aged 6-12. She draws inspiration for her characters drawings from her students. Stella started to draw personalised name pictures for children, allowing her to do what she loved most. As her commissions grew she decided to concentrate in this area and the aptly named 'Little Star Illustrations' was conceived, fully launching in 2016. She works primarily in pencil coupled with a touch of colour in red ink, applied to high-quality paper, creating a really timeless gift to be treasured a lifetime! Stella's work is individually handmade to order and her designs are both unique and imaginative – perfect for little ones to treasure, making them an original new baby, Christening or children's birthday gift.
Each baby name or Initial is lovingly hand-drawn, and favourite toys or pets can be included too to create a special personalised gift.  Stella's love for drawing has inspired her to create heartfelt illustration that connect with  people.  Her whimsical style of drawing has captured the hearts of her customers and her work now features in many homes around the world.  All of her illustrations are available as Fine Art Giclee Prints, created to look like the original artwork. All prints and original drawings can be ordered professionally framed in white wood or mounted without a frame. Personalised names, Initials and prints of Stella's wonderful illustrations would make a totally unique gift for a nursery or any special occasion! For all ages!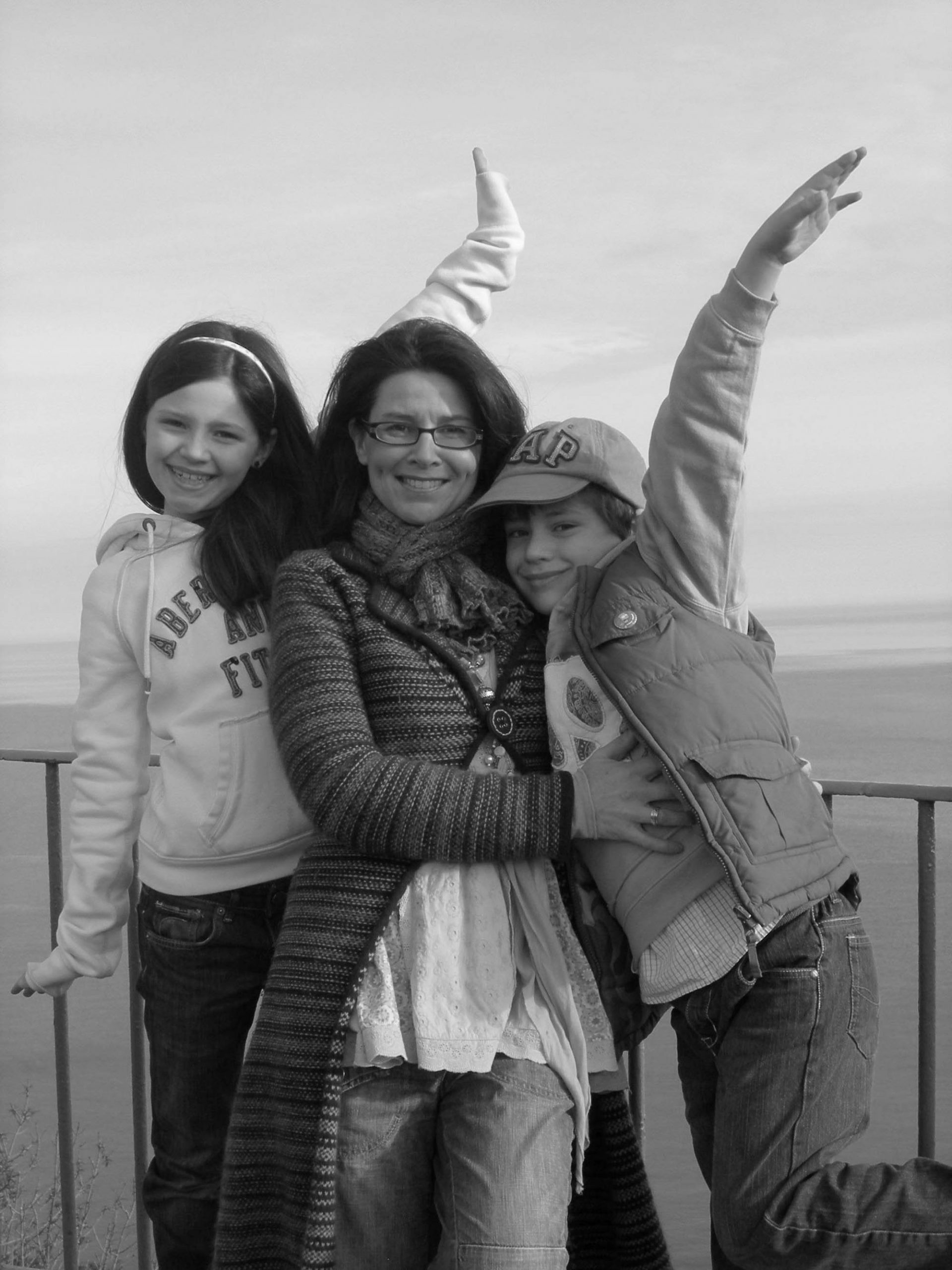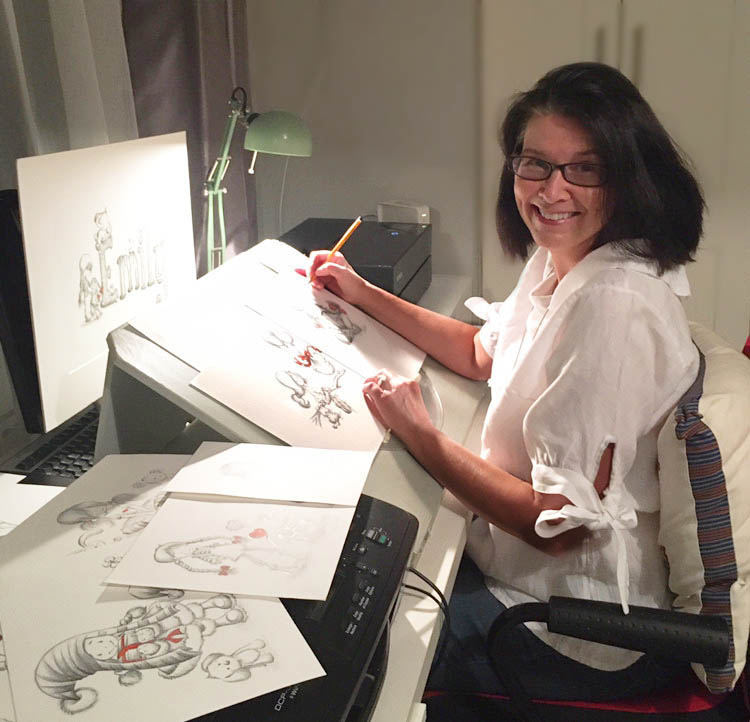 Kind Words From Past Customers
Stella's drawings are gorgeous. Beautifully drawn, they capture the playfulness and whimsy of childhood. We love our son's drawing and will treasure it always!
How adorable is this? On its way to my niece in Spain soon. Many Thanks to Stella Kearns, specializing in the big, bad world of extreme cuteness! Thanks Stella, I just love  the drawing of Kaitlyn
Stella, your drawings are amazing! My family were so thrilled to get such original drawings of their children's names. Lucia,  Oscar and  Mia. Keep up the good work and I will be in touch to commission more!'
Kind Words From Past Customers
Stella's drawings are gorgeous. Beautifully drawn, they capture the playfulness and whimsy of childhood. We love our son's drawing and will treasure it always!
How adorable is this? On its way to my niece in Spain soon. Many Thanks to Stella Kearns, specializing in the big, bad world of extreme cuteness! Thanks Stella, I just love  the drawing of Kaitlyn
Stella, your drawings are amazing! My family were so thrilled to get such original drawings of their children's names. Lucia,  Oscar and  Mia. Keep up the good work and I will be in touch to commission more!'