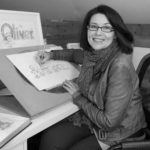 Stella, hence the name "Little Star", has been an illustrator for over thirty years, starting out her career working in some of Irelands well known animation studios – Brown Bag Films, Emerald city Productions, Sullivan Bluth, Murakami – Wolf Productions and Caboom to name a few. She trained in the art of animation, character design and all aspects in bringing animated characters to life. She develops little characters as she would for animation, beginning with rough blue pencil sketches.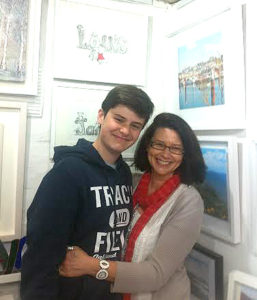 Drawing is an essential part of her life. When her children were born, she moved away from animation and  worked as a freelance illustrator.  She works on children's  and educational publishing. She has collaborated with many authors in developing illustrations appropriate to the text.   She illustrated a structured reading program for children with additional support needs. This educational series for children's books called 'The Pops Family'  is being developed in Scotland and sold throughout Europe, Australia and New Zealand.  www.popsfamilyresources.com  
Through engaging creatively with children she developed a much deeper insight into their different personalities and began sketching and creating little character designs of them.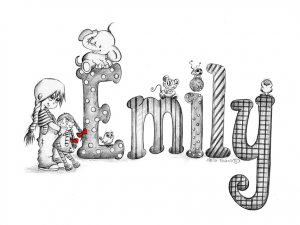 Stella is delighted to have found a way to use her drawing skills to create and design these very cute baby and child characters.  As a character design artist, she loves to work the drawings until the little characters emerge, appreciating all those rough sketches it takes to create a finished illustration.